The programme for Institutional Fixed Income Investor | North America 2022 is currently in production. We look forward to announcing our speaker line-up shortly. If you would like to participate in a keynote presentation or panel debate, please contact David Grana, Content Producer, at davidgrana@clearpathanalysis.com.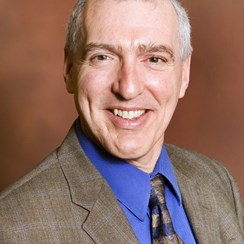 Tom Heck
Chief Investment Officer Emeritus , Ball State University
Tom Heck, CFA is Chief Investment Officer Emeritus and former Treasurer of the Ball State University Foundation. In 2011 Mr. Heck led the foundation through the process of transitioning the investment program from a traditional consulting model to the OCIO model, including the selection of a provider. He now provides consulting services to not- for-profit organizations on investment and endowment policy and governance, OCIO searches, risk management and financial modeling. Mr. Heck is a past chairman and currently serves on the investment committee of the United Methodist Foundation of Indiana, is chair of the investment committee of the Community Foundation of Muncie and Delaware County, and has served on boards of several other church and not-for-profit organizations. He has also been a member of the limited partnership advisor boards for several private equity funds. Mr. Heck received a B.S. in Education from Purdue University in 1976, an M.S. in Accounting from Ball State University in 1983, and the CFA Charter in 2007.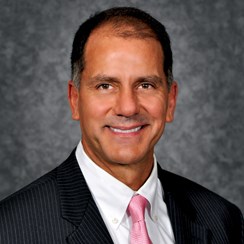 Rip Reeves
Chief Investment Officer, AEGIS Insurance
Rip Reeves is Chief Investment Officer and Treasurer for AEGIS Insurance Services -- a global, commercial P&C Insurer with offices in East Rutherford, NJ and London, England.  Prior to joining AEGIS Insurance Services in 2011, Mr. Reeves was CIO for Argo Group.  For 20 years Mr. Reeves was a bond portfolio manager and asset allocation specialist for Standish, Ayer & Wood, Scudder Stevens & Clark and JP Morgan Investment Management.  Mr. Reeves started his financial career on the trading floor at Salomon Brothers in 1985, in mortgage derivatives.  He has a BS and an MBA from Louisiana State University.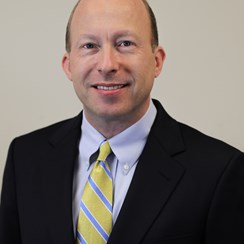 Peter Ehret
Director of Internal Credit, Employees' Retirement System of Texas
Peter Ehret, CFA is a long-time high yield investment team leader and heads ERS' internal high yield investing effort, which he established in 2013. He developed ERS' successful high yield investment process and infrastructure and continues to develop the portfolio and team. The business has grown from scratch to $2.6 billion invested in a well-diversified core high yield fund. Peter was previously Head of High Yield Investments at Invesco and Director of High Yield Research at Van Kampen.  He earned a B.S. in Economics with honors from the University of Minnesota-Twin Cities with a minor in Statistics and an M.S. in Business from the University of Wisconsin-Madison. He is also a CFA® charterholder.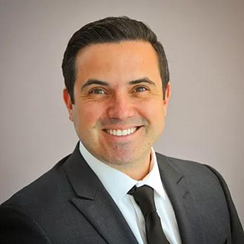 Nelson A. Pereira
Principal, Investment Director – Alternatives, Mercer
Nelson Pereira is a Principal at Mercer in the GBS Wealth Alternatives group.  As an Investment Director for alternatives; he services Mercer's discretionary and advisory U.S. insurance client base, providing private market research and guidance across alternative asset classes.  He holds a BA in Economics from the University of Connecticut and a MS in Finance from Georgetown University.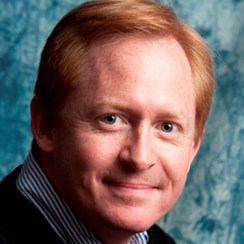 Michael Ashton
, The Inflation Guy
Mr. Ashton is a pioneer in the U.S. inflation derivatives market. Prior to founding Enduring Investments, Mr. Ashton worked in research, sales and trading for several large investment banks including Bankers Trust, Barclays Capital, and J.P. Morgan. Since 2003, when he traded the first interbank U.S. CPI swaps, and 2004 when he was the lead market maker for the CME's CPI Futures contract, he has played an integral role in developing new instruments and methods for accessing and hedging various inflation exposures. In 2016, Mr. Ashton published What's Wrong With Money? The Biggest Bubble of All. He is a graduate of Trinity University and lives in Morristown, New Jersey.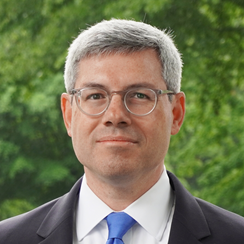 Gary Aiken
Chief Investment Officer, AAFMAA Wealth Management & Trust
Gary Aiken is the Chief Investment Officer for AAFMAA Wealth Management & Trust LLC (AWM&T).  He is responsible for the oversight and performance of research, asset allocation, security selection, and trading operations for both retail and insurance asset management.  Prior to joining AWM&T, he was Chief Risk Officer for AAFMAA, a 142 year old mutual life insurance association, and led AAFMAA's Asset/Liability Team and Expansion Task Force.  Mr. Aiken also serves on a number of boards for non-profit organizations and has delivered lectures on various investment topics at The George Washington University and Marymount University.  He has 22 years of investment experience and holds an undergraduate degree in economics from the University of Maryland and an MBA from The George Washington University School of Business.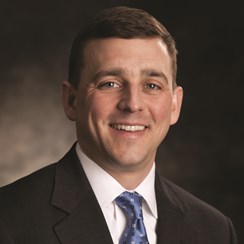 Aaron Diefenthaler
Chief Investment Officer, RLI Company
Aaron Diefenthaler is Chief Investment Officer & Treasurer of RLI Corp. and its subsidiaries. RLI Corp. (NYSE: RLI) is a specialty insurer serving niche property, casualty and surety markets. The company provides deep underwriting expertise and superior service to commercial and personal lines customers nationwide. RLI's products are offered through its insurance subsidiaries RLI Insurance Company, Mt. Hawley Insurance Company and Contractors Bonding and Insurance Company. Aaron joined RLI in 2012 as Vice President, Chief Investment Officer and was promoted to Chief Investment Officer & Treasurer in 2014. Apart from his investment responsibilities, Aaron serves on RLI's risk and strategy committees, and leads the company's investor relations and corporate development efforts. Prior to joining RLI, he was Principal and Portfolio Manager for Asset Allocation and Management LLC (AAM).He has 25 years of investment and operations experience. Aaron is a member of the Maui Jim Inc. Board of Directors and also volunteers on the board of JDRF–Illinois Chapter and Children's HomeAssociation of Illinois. A graduate of Indiana University–Kelley School of Business, Aaron has an MBA in finance from DePaul University–Charles H. Kellstadt Graduate School of Business. He completed the Chicago Management Institute Executive Education Program at the University of Chicago Booth School of Business. Aaron holds the Chartered Financial Analyst® designation and is a member of the CFA Society of Chicago.