The programme for Institutional Fixed Income Investor | North America 2022 is currently in production. We look forward to announcing our speaker line-up shortly. If you would like to participate in a keynote presentation or panel debate, please contact David Grana, Content Producer, at davidgrana@clearpathanalysis.com.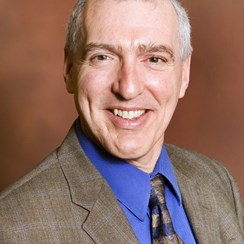 Tom Heck
Chief Investment Officer Emeritus , Ball State University
Tom Heck, CFA is Chief Investment Officer Emeritus and former Treasurer of the Ball State University Foundation. In 2011 Mr. Heck led the foundation through the process of transitioning the investment program from a traditional consulting model to the OCIO model, including the selection of a provider. He now provides consulting services to not- for-profit organizations on investment and endowment policy and governance, OCIO searches, risk management and financial modeling. Mr. Heck is a past chairman and currently serves on the investment committee of the United Methodist Foundation of Indiana, is chair of the investment committee of the Community Foundation of Muncie and Delaware County, and has served on boards of several other church and not-for-profit organizations. He has also been a member of the limited partnership advisor boards for several private equity funds. Mr. Heck received a B.S. in Education from Purdue University in 1976, an M.S. in Accounting from Ball State University in 1983, and the CFA Charter in 2007.
Peter Ehret
Director of Internal Credit, Employees' Retirement System of Texas
Michael Ashton
, The Inflation Guy
Gary Aiken
Vice President, Senior Portfolio Manager and Risk Strategist, AAFMAA
Aaron Diefenthaler
Chief Investment Officer, RLI Company